Etienne Viard is pleased to exhibit his latest works at the Faider gallery in Brussels.
Opening on Thursday 12 January 2017 starting at 18h.
Exhibition from 13 January to 11 February 2017.

Galerie FAIDER
12, rue Faider
1060 BRUXELLES
Gallery open from Wednesday to Saturday from 2 pm to 6 pm or by appointment.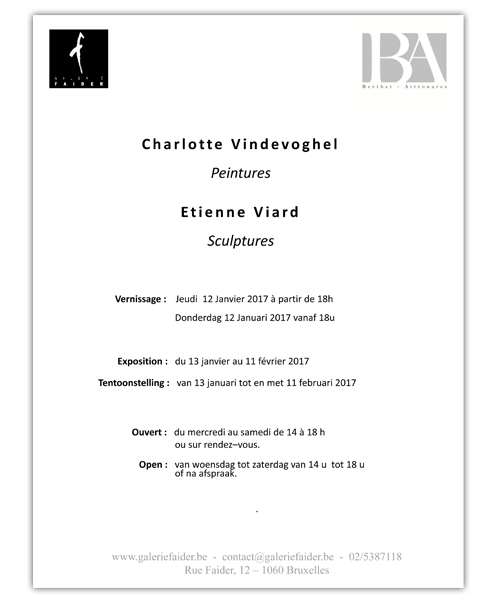 Exhibition at the Faider Gallery (Brussels)